Drink, Libations, + Creations
Original drinks created between November 2022-March 2023
Cinco de Mayo
A trio of drink specials for the busiest day of the year.

Draggin' Fruit
A margarita made to refresh on a warm May day.
Puebloma
A savory take on a paloma that centers traditional mexican vegetables and herbs,
M 'n' Zen
The M&M gets the margarita treatment, with a balance of tannic grea tea concentrate acidified to lime strength.
Valentine's Specials
Three drinks. One sour, one stirred, and one N/A. Something to make sure everyone can celebrate.

Besa de Fresa
A chocolate strawberry negroni, using my own creme de cacao.
Margarita Agridulce
A margarita that includes a bitter twist on fassionola syrup. The syrup balances the tropical sweetness with Earl Grey tea.
N/Ada Personal
The shirley temple gets a traditional mexican lift with house-made mole grenadine (a mixture of house grenadine and the kitchen's mole negro).
Sesame Street
A sesame driven, split base sour with a savory, spicy kick.

Tahini washed gin
Sesame oil washed bourbon
Gochujang syrup
Acidulated pineapple
Ginger + peppercorn tincture
Vegan foamer
Dehydrated pineapple pulp garnish
Magically Delicoso
A dairy-free cereal milk punch with irish + mexican roots.
Blanco tequila
Builder's Irish gin
Xila licor 7 notas
Prickly pear syrup
Pineapple juice
Lime Juice
Lucky Charms oat creamer clarified
Lucky Charms marshmallow and tajin rim
La Manzana
Warm Apple cider could never taste this good.
Apple cider
Reposado tequila
Turmeric + ginger agave syrup
Lime juice
Cinnamon sugar rim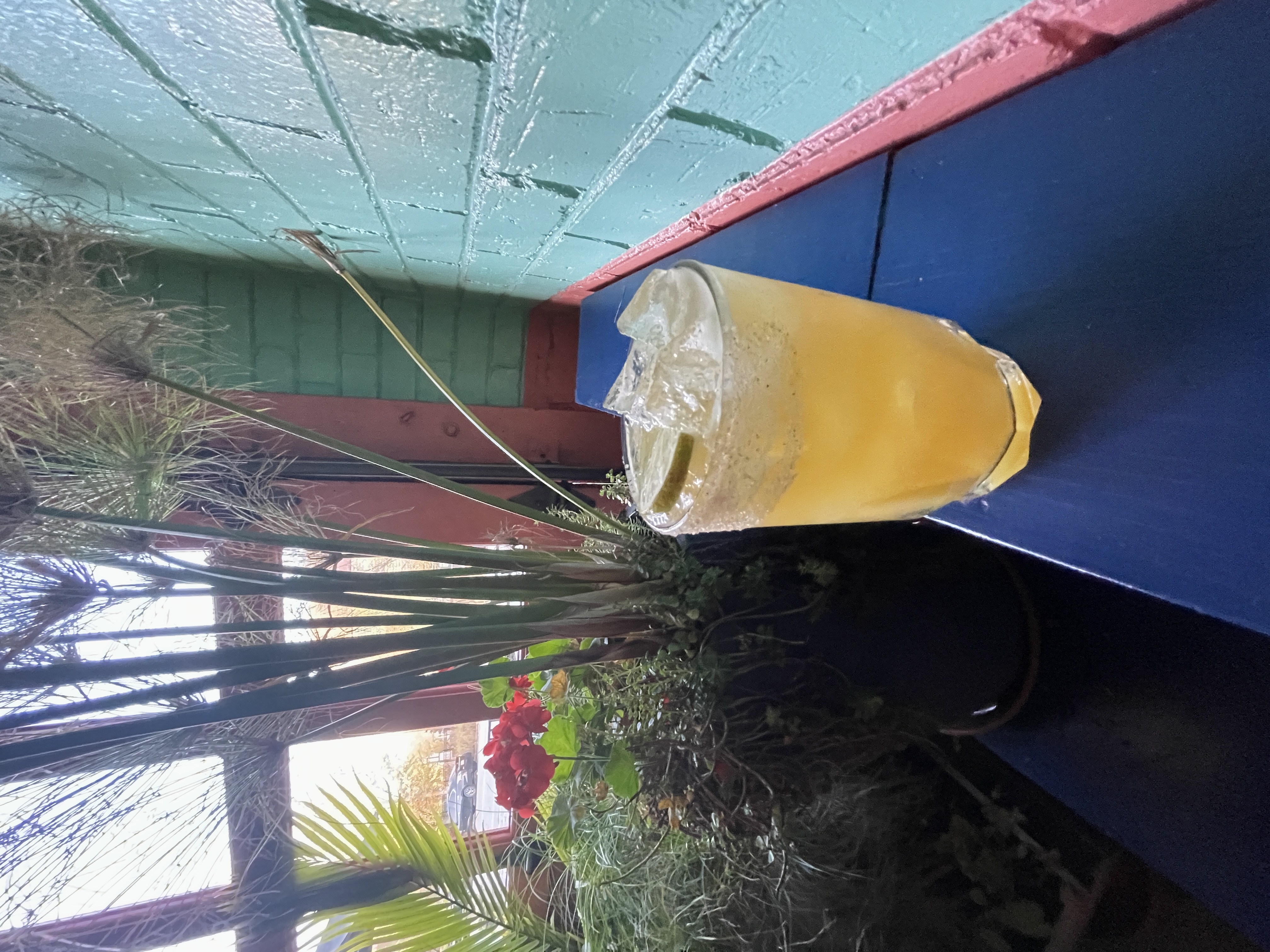 Golazo Margarita
A celebration of STL City SC's home opener.
Agave spirit of choice (Mezcal recommended)
Dry curaçao
Clarified batch of:
Acidulated pineapple juice
Pineapple, passionfruit, + pomegranate syrup
Chinola passionfruit liqueur